From Nathan: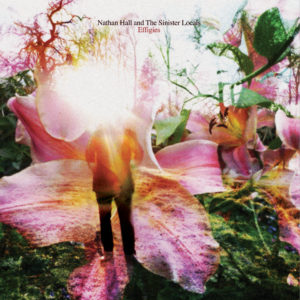 Here is a very kind and very early review for "Effigies" from Mark Barton at Losing Today. He calls the album "a wondrous voyage to secret villages, strange lands, forgotten folklores and distant dreams all kaleidoscopically coloured and radiantly abundant in a peculiar peppering of yarns, bewitchment and heraldic tales."
The album files went to the factory Aug. 24 and the double CDs will hopefully be back from the factory in 5 weeks maximum.
Thanks to those who have pre-ordered. Your copies will be mailed out within days of them returning from the factory, unless the latest Michael Bolton or Daniel O' Donnell album somehow gets pressed on to our discs. Just covering my back against Sod's Law striking. (Sod's Law: "Anticipating me striking does not exempt you, puny mortal, in fact it tempts me more". Me:"Oh for f… sake")
Message me if you want to pre-order.
A low priced download single "Spider Skin", which is a bit berserk and horribly catchy, will be available within the next 2 weeks from Bandcamp. We may even throw in a digital B Side free of charge.