From Goldmine magazine in the USA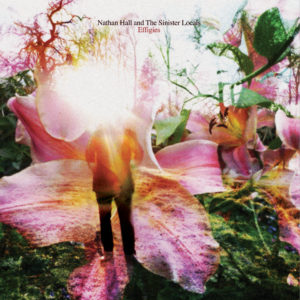 "Detouring from his traditional roost among the Soft Hearted Scientists, Nathan Hall detours, too, from that band's overall oeuvre to deliver a vivaciously buoyant collection of songs whose musical joyousness allegedly disguises some genuinely thoughtful, and thought-provoking themes.
" 'Something tells me we'll see better days,' muses 'We'll Go Walking,' and maybe we will. But that's nothing we need to get into here, because the hooks and choruses are just too damned catchy.
" 'Spider Skin' is the best song since the Who's 'Waspman' to include 'bzzzzzz' among its primary lyrics; 'The Unholy Ghost' is a haunted house with a frantic chant at the end of every verse; and the closing 'Theme from 'The Haunted Pavilion'' sounds like something a Salvation Army Band might play if it met another one coming up the same narrow street.
"So no, Hall does not step too far from his soft hearted past. Whether they're sticking to their name's own proclivities or not, the Scientists themselves have concocted some of the warmest feeling psychedelia of the modern age, even when their moods are chilly, and Hall retains that comforting heat.
"Yet, as 'Catacombs of Camden Town' insists, 'mustn't put my life in glass cases, mustn't be the curator of my own museum, mustn't take talismans too far' – and that's a lesson for the audience, too. Effigies is a dozen songs, a dozen vignettes, a dozen pieces of shimmering beauty. Only hard hearted analysts would deny its come-hither charms."
– Dave Thompson